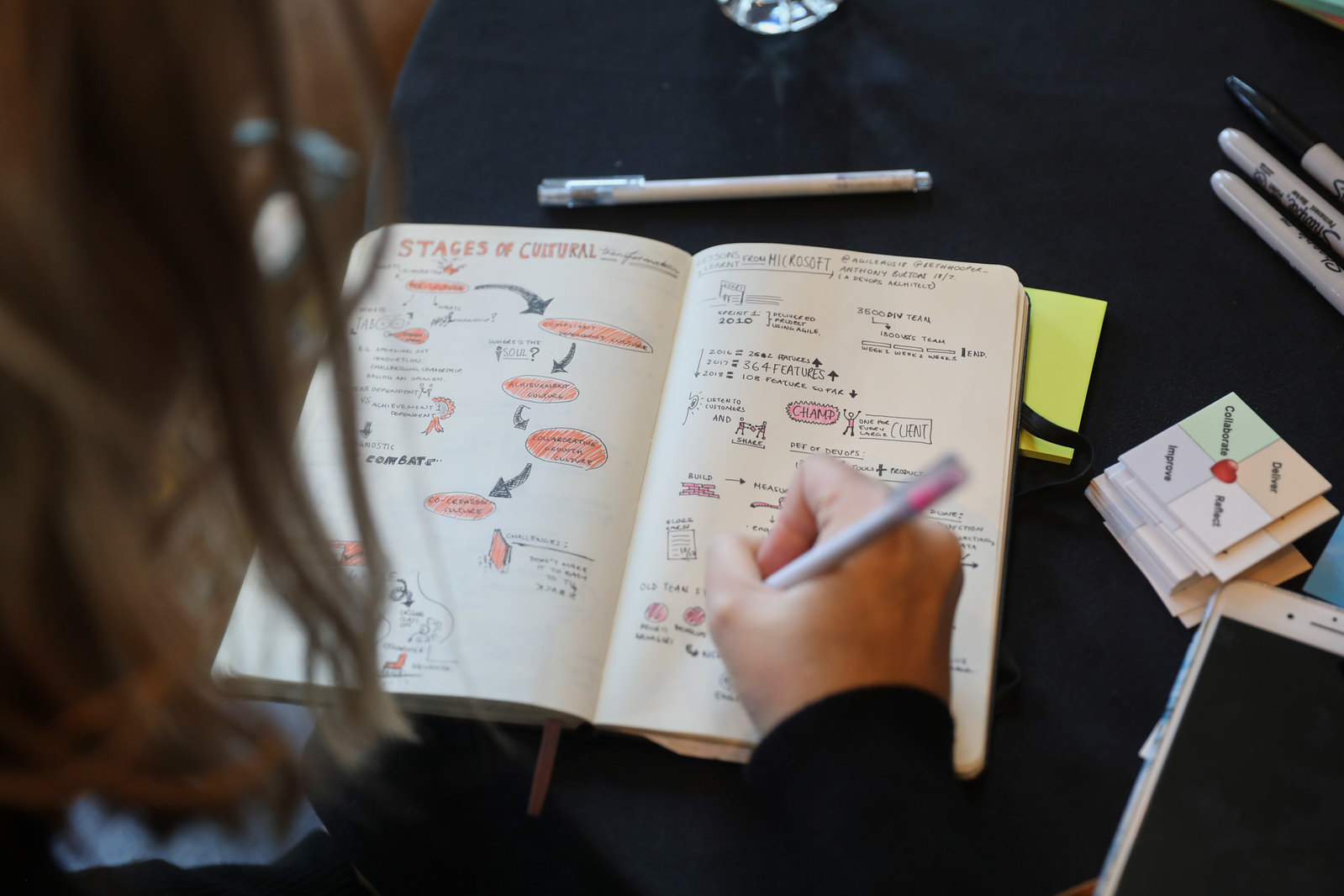 Do you know a university student with a creative flair?
After a successful trial in 2018, AgileAus once again calls upon university students to join the
AgileAus19
Student Sketch Crew
, 25-26 June 2019, Hilton Sydney.
Students will learn to capture the key concepts raised throughout the conference and communicate these ideas visually through the art of sketchnoting. This experience is a valuable FREE opportunity for students of all backgrounds looking to stand out from the pack.
Sketchnoting is a real time skill used by industry leaders in global tech organisations to better innovate, problem-solve, and manage teams.
The best sketches will be shared across the AgileAus community through social media, the AgileTODAY magazine, and on the AgileAus blog. Students can test and develop their sketch-noting skills, share their sketches, and network with the 1200+ Conference delegates!
Before the Conference, our Sketch Crew will have the opportunity to learn from Atlassian's Design Strategist Ben Crothers on communicating ideas and strategies through sketching and visualisation techniques.
Please share this flyer with students seeking a future career that is as outside-the-box as they are. You can find the AgileAus19 Sketch Crew flyer here.
Many thanks for spreading the word!
To apply to be part of the AgileAus19 Student Sketch Crew, please email your name, your university, and contact details to: kate@agileaustralia.com.au.

Feel free to attach anything you've been working on, and be as creative as you like!

For more info, visit the website at agileaustralia.com.au/2019/students/ or check out the highlights from 2018 here.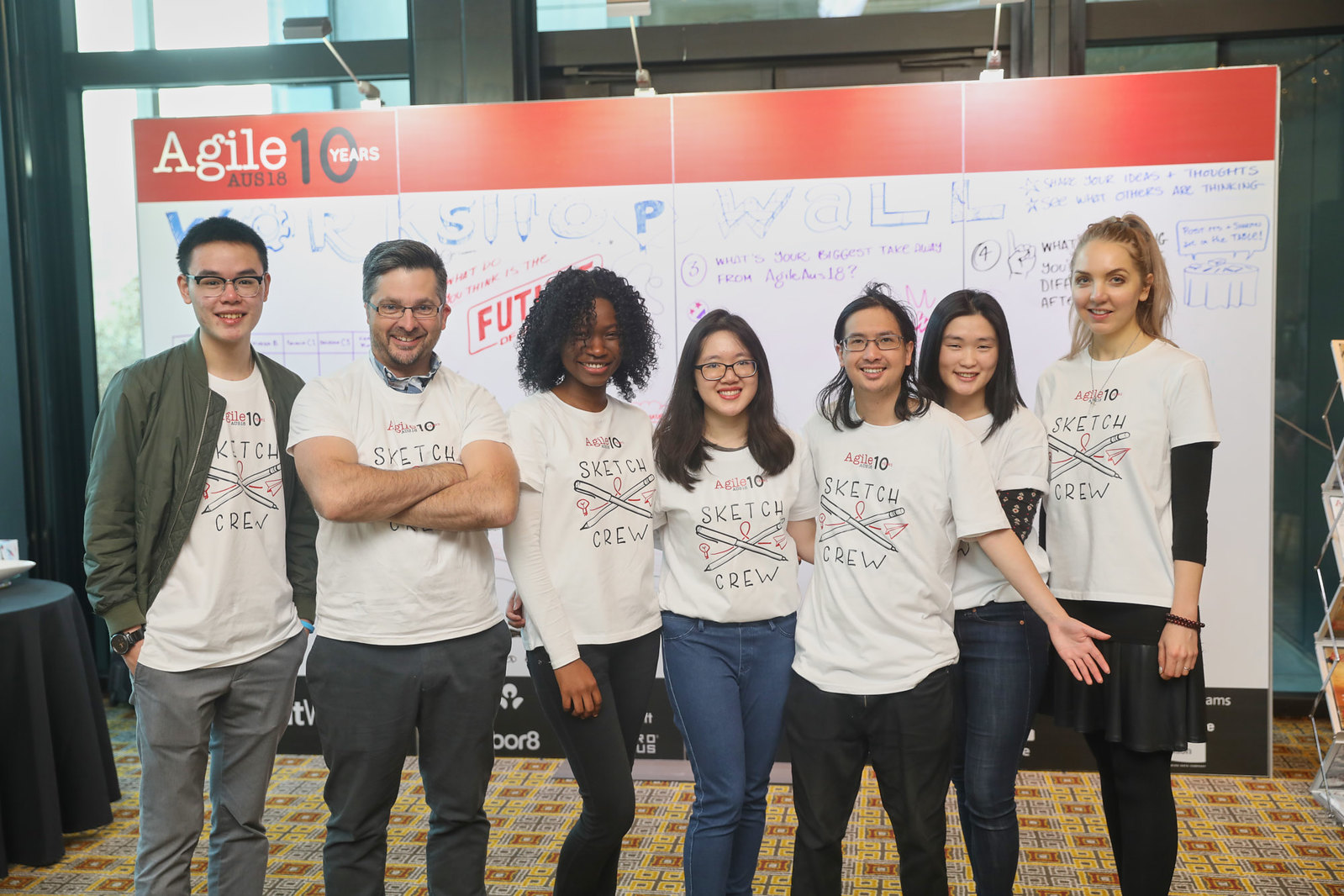 Stay in the loop
To receive updates about AgileAus and be subscribed to the mailing list, send us an email with your first name, last name and email address to signup@agileaustralia.com.au.