Need help with your Agile? Visit the Agile Help Desk!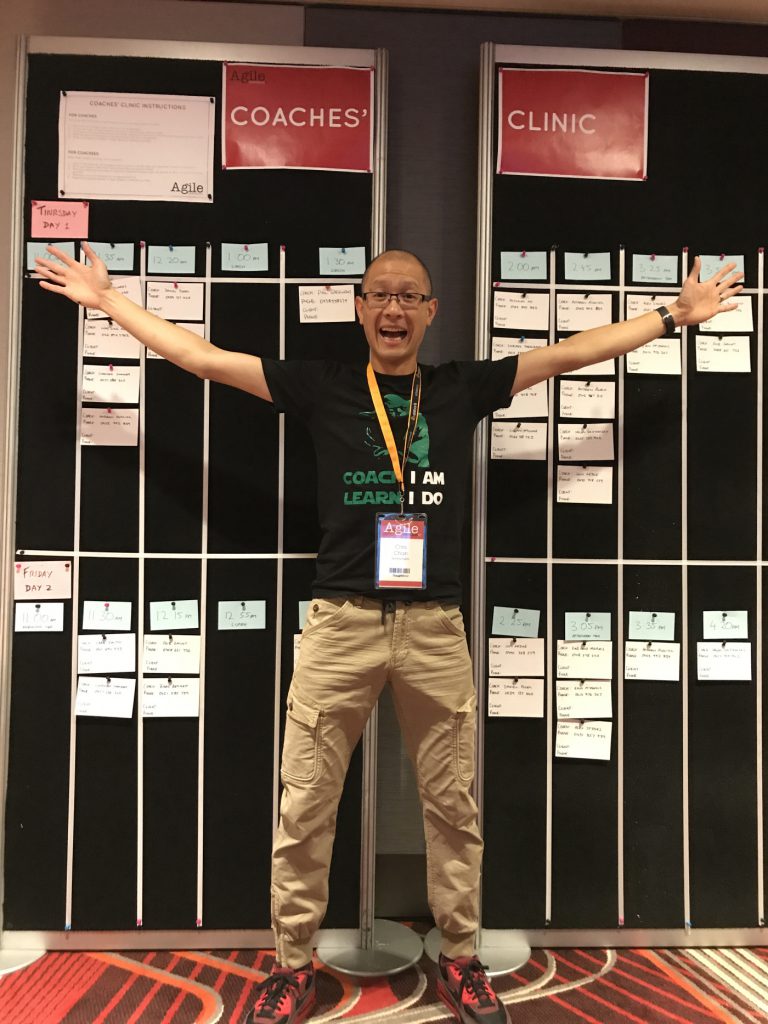 Guest post by Chris Chan, a valued member of the Agile Australia community and a Tribe Coach at ANZ – explains the Agile Help Desk. The Agile Help Desk will form part of the AgileAus Conference, held 18-19 June 2018 at Melbourne's Crown Palladium. 
What is the Agile Help Desk?
Last year, we ran the first 'Agile Coaches Clinic' at the Conference. This year we are running it again.  However, after listening to community feedback, we are pivoting on the name and instead calling it the 'Agile Help Desk.'
The purpose of the 'Clinic' or 'Desk' remains the same: to have experienced practitioners provide a unique and free service to help you with the challenges you've encountered on your way to a more Agile way of working.
At the Agile Help Desk, you have the opportunity to speak one-on-one with an experienced practitioner on whatever is on your mind about Agile.   It is a great opportunity for people to meet and learn from each other.
Volunteer practitioners from the conference attendees will be available for you to meet with at the Agile Help Desk. A self-organised process is defined for attendees to sign up for short sessions; and you'll meet at a time convenient to you both.
What can you expect?
You may get help about practices, approaches, tools or strategies.  Sometimes you may get advice on how to take your next steps. You may have someone provide their own experience to share wisdom. At times, you may undertake the reflective thought processes that you'll need to go through if you want to achieve your goals.
Ultimately, the session is based on your needs for help and the experiences of the practitioner you have chosen.
Where is the Agile Help Desk?
The Agile Help Desk will be held concurrently with the other sessions in the Open Space area at AgileAus18.  Just look for the board with the sign 'Agile Help Desk'.
The service is available on both days of the Conference.
How can I receive 'Agile Help'?
Come to the Help Desk Board located in the Conference's Open Space and find an available practitioner you would like to meet at a time suited to you.
Calling practitioners!
If you are an experienced practitioner and would like to help others on their Agile journey, you can volunteer your time by putting a card up on the Agile Help Desk board at a time you are available in the Open Space area at the Conference.
Stay in the loop
To receive updates about AgileAus and be subscribed to the mailing list, send us an email with your first name, last name and email address to signup@agileaustralia.com.au.