AgileTODA
Y
: The voice of the Agile Australia community.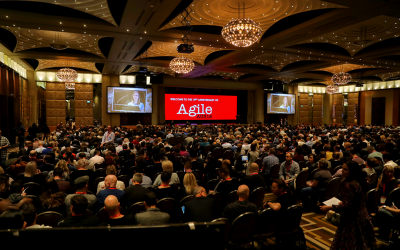 The tenth AgileAus18 was held on 18-19 June — thanks for making our anniversary one that we'll never forget. Here, we take a look back at some of the highlights of this year's Conference. Enjoy the trip down memory lane! And, for those who weren't able to make it...
About AgileTODAY
AgileTODAY is a blog and free print quarterly magazine that serves as the beating pulse of the Agile Australia community. Stay at the edge of the latest in Agile conversation, with analysis from leading Agile thinkers, case studies and up-to-date news.
Subscribe to AgileTODAY | Read the Latest Issue | Advertise | Contribute