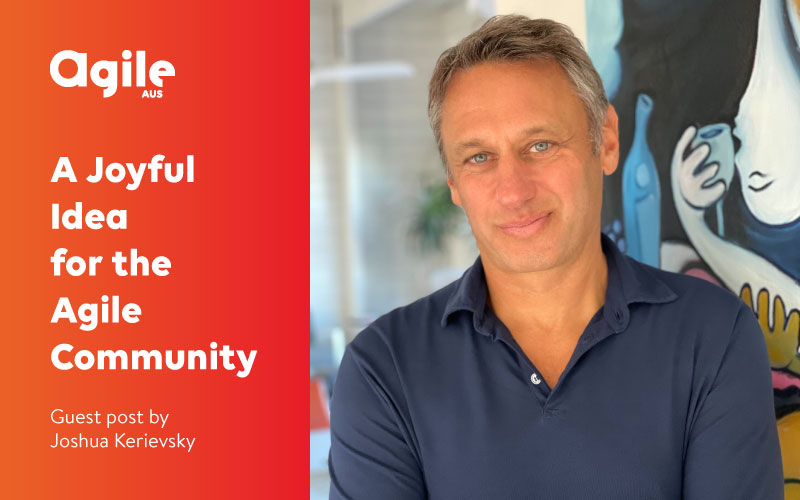 A Joyful Idea for the Agile Community
Let me cut directly to the point: It's still the early days for agility.
If you don't like some disturbing direction, terrible trend or unfortunate framework, don't worry too much! A movement as important as agility will take decades to mature. Like any good manuscript, there will be lots of erasing and revising, rethinking and rewriting. We've got a long way to go and you are a key person on this journey. You can help mature this awesome thing we call agility.
And that idea gives me joy. I don't need to be angry or upset about faux-agile, dark-agile or agile-in-name-only nonsense. It's part of maturing. We must go through it the way kids go through phases of growth.
Along the way, we can keep the end in mind. Agility is joyful. And most people don't yet understand it. How do we create a future in which genuine agility is more easily understood and accessible?
That's one of the main reasons why I wrote the book, Joy of Agility. It's a book filled with joyful stories of people and teams and organizations that found a way to "break on through to the agile side." It contains stories and lessons from many industries and human endeavors.
And…my book won't be enough to help us mature the field of agility. We all need to pitch in, with fresh optimism and energy to help each other learn the art of agility, understand how to grow it, practice it, and maybe one day, perfect it.
I am giving a keynote at AgileAus22 with a clear message for our community: it's the early days of agility and YOU are part of this community. Let's work together to take the movement to the next level and beyond.
This post was originally published on Joshua Kerievsky's LinkedIn in July 2022.

Stay in the loop
To receive updates about AgileAus and be subscribed to the mailing list, send us an email with your first name, last name and email address to signup@agileaustralia.com.au.