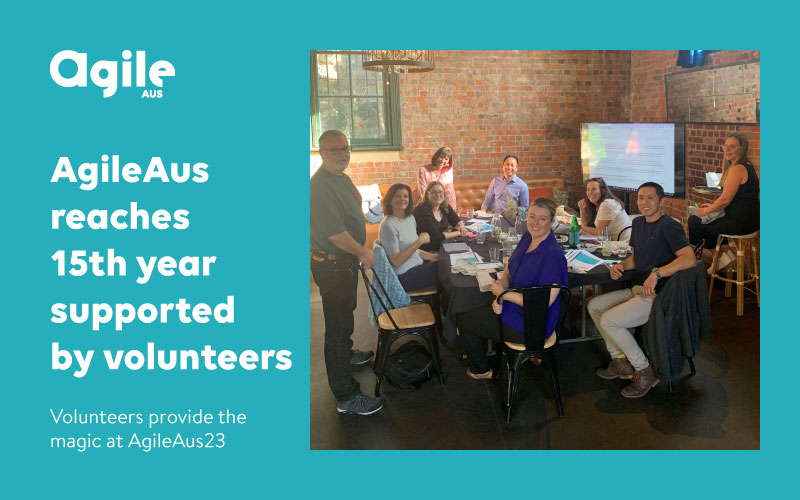 AgileAus reaches 15th year supported by volunteers
There are three months to go until AgileAus23 happens in Sydney! And as we reveal the speakers chosen to tell their stories on the AgileAus stage this year, it is a good time to reflect on the journey so far.
In February we kicked off brainstorming with face-to-face sessions in Sydney and Melbourne and started the process of assembling the program chairs and reviewers; confirming the conference theme and wishlist topics; and inviting keynotes and invited speakers. Submissions were open for a two-week window in the second half of March 2023, and 236 submissions were received. Reviewers gave feedback so submitters could iterate and improve their submissions before reviewing commenced in earnest in April and then chairs led their stream's shortlisting meeting. Then, in late April, a small group met face-to-face in Sydney to whittle down the shortlists of each stream to produce the final shortlist – resulting in 30 submitters being notified that they had been selected to participate in AgileAus23! With submissions of such a high quality this year, this was by no means an easy (or enviable!) task for those selecting – and quite a coup for those selected. Congratulations to them all!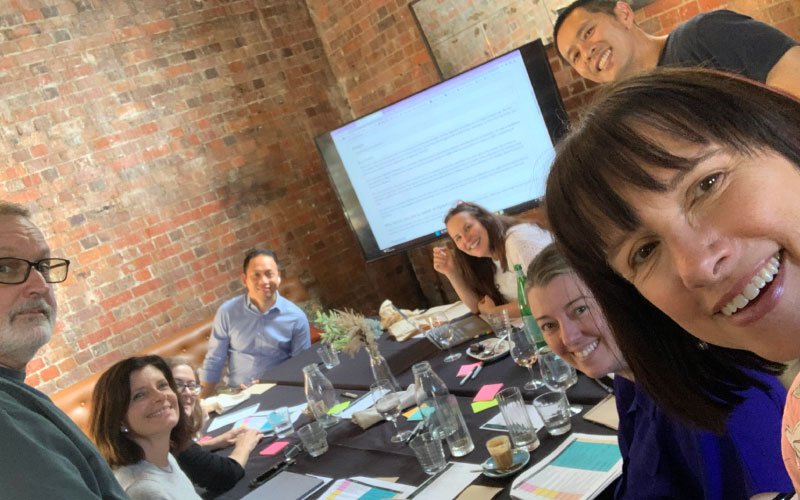 AgileAus23 final shortlist meeting
As speakers prepare to speak at the 15th annual Agile Australia conference, volunteers again are stepping up to be "program guides" where they are paired up with a speaker to be a sounding board in the lead-up to the conference. Program guides are also attending the speaker bootcamps being held in Sydney, Melbourne and online to help speakers refine their messages and attendee takeaways, and for them to feel confident in their delivery.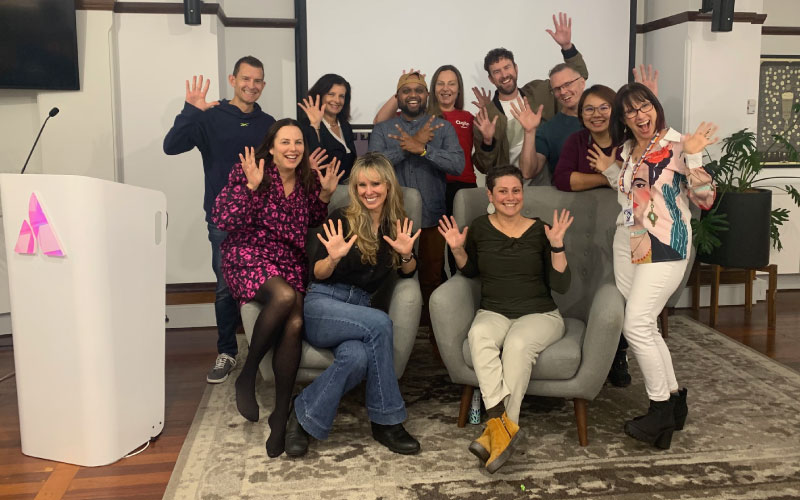 Speaker bootcamp in Sydney
This year we have had a record number of volunteers with almost 60 people rolling up their sleeves. Thanks to the volunteers who have helped – and are still helping – in their roles of reviewer, chair, shepherd and guide to make AgileAus23 happen, ensuring the conference remains relevant to those curious about embedding better ways of working in the organisations where they work.
But there is of course always room for improvement! Thanks to all those who gave feedback on the EOI submission process – giving us lots of food for thought as we start thinking about improvements and experiments for 2024. We will announce dates earlier; and better outline what information we need from submitters – explaining when, how and why we need it. We will share more openly how reviewers will evaluate submissions so submitters can feel more confident about what is required of them and in the following requests for feedback. We plan to improve the online submission system, which will benefit both submitters and reviewers. We will also give would-be submitters examples and more tips to help them. And there is so much we will replicate because it worked so well! Most of all, we have enjoyed and benefited from face-to-face interactions again – while it drinks up time, it is incredible what value is derived from serendipitous conversations.