AgileTODA
Y
: The voice of the Agile Australia community.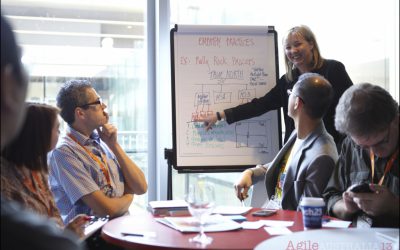 As the Agile Australia Conference marks its tenth anniversary, we wish to honour and remember an inaugural AgileAus keynote speaker; the late Jean Tabaka. Jean Tabaka was Agile Australia's first ever international keynote speaker. Jean generously shared her knowledge...
About AgileTODAY
AgileTODAY is a blog and free print quarterly magazine that serves as the beating pulse of the Agile Australia community. Stay at the edge of the latest in Agile conversation, with analysis from leading Agile thinkers, case studies and up-to-date news.
Subscribe to AgileTODAY | Read the Latest Issue | Advertise | Contribute